Car washes are an important part of any car owner's life. A good car wash service can help you maintain your vehicle and keep it looking its best.
In addition, it will also give you an opportunity to check for damage and make sure that your paint job is still in good condition.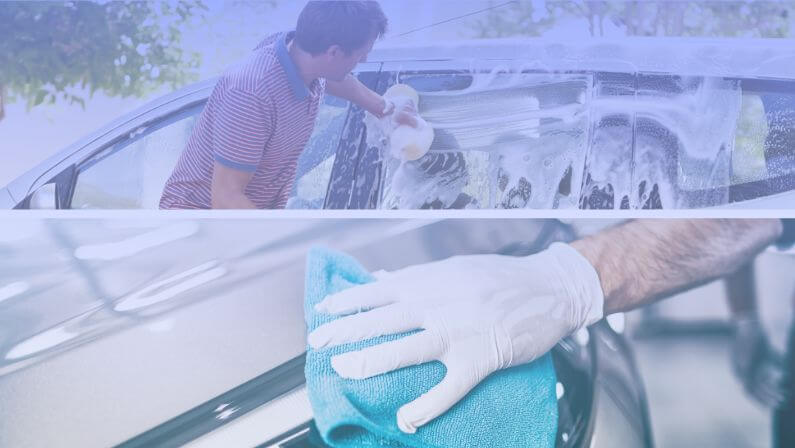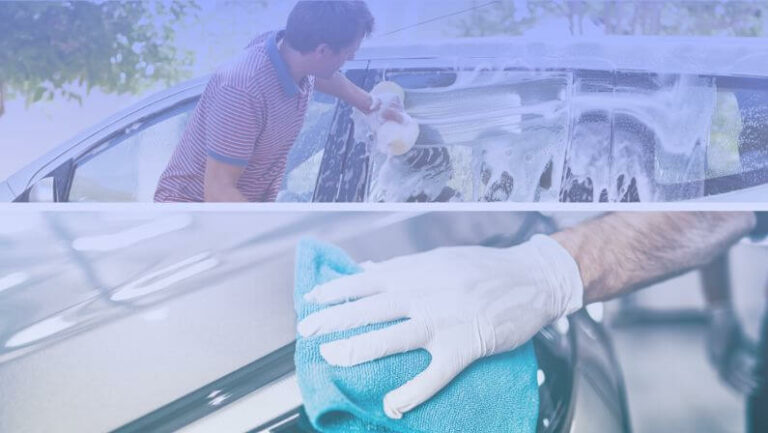 Pro Car Wash Vs DIY Car Wash
To save time and effort, many people choose a professional
commercial car wash. Others merely don't have access to a car wash. If that's your thing, the DIY method provides you the most attention to detail while saving money.
However, if you don't take precautions, DIY can potentially harm your car's finish. This is especially true when selecting cleaning supplies and tools. Additionally, a homemade car wash frequently wastes water and releases possibly harmful chemicals into the atmosphere.
A self-serve bay provides a happy medium that is easy on the environment and the wallet for individuals who genuinely want to do it themselves.
Commercial car washes recycle their used wash water and adhere to environmental requirements. A reputable cleaner also employs the appropriate cleaning products in the proper sequence. A professional car wash employs the right tools to clean your automobile, avoiding abrasive fibers and grime buildup that can dull and harm the finish. This last and perhaps most crucial factor.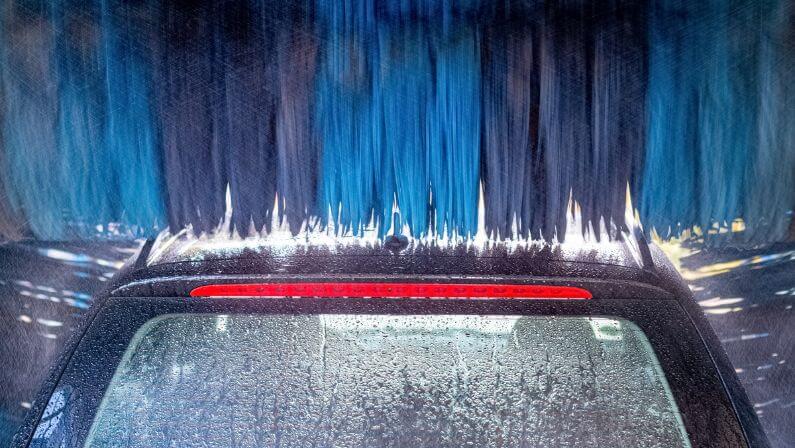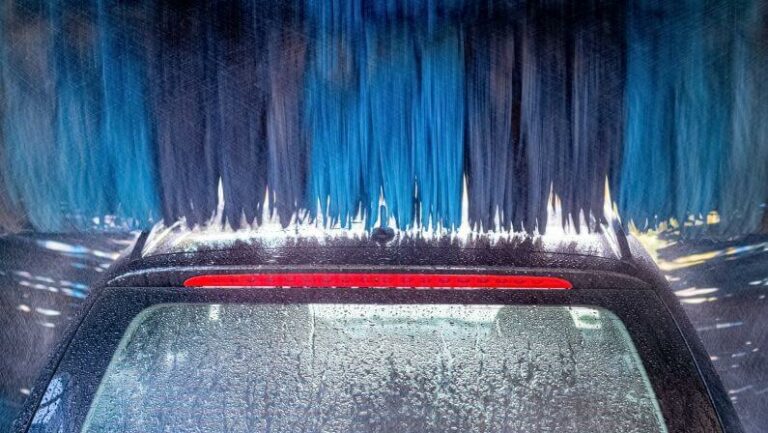 Commercial vehicle washes may have some of the following features:
Self-serve lanes. These may be used with a coin or credit card give DIYers the freedom to choose and carry out their preferred cleaning tasks.
Touchless automated washings. While a cleaner is applied, surfaces are scrubbed, and the car is dried using jets and blowers, the driver remains inside. These eliminate brush friction while increasing the chemical's potency
Soft-touch automated washes. While softer cleaners are applied using cotton brushes, the driver remains inside the car.
Hand wash. While workers meticulously clean and detail the vehicle, the driver can sit back and take it easy in a waiting area.
Semi-automated or hybrid wash. The driver gets out of the vehicle after it has gone through a washing cycle. Hand drying or hand attention to detail are used to complete the automobile.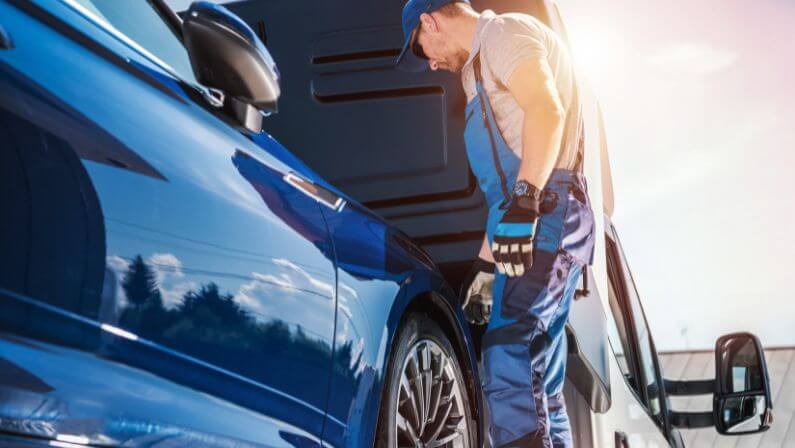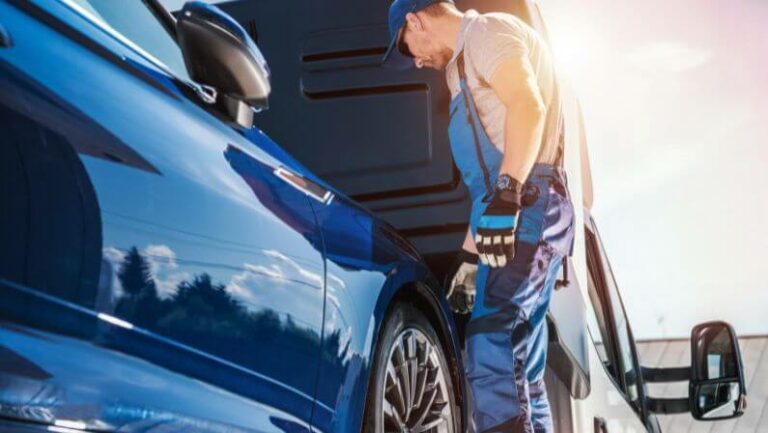 What Is The Importance Of A Car Wash?
A car wash is important because it maintains the look of your vehicle.
Here are some reasons why:
Maintenance Of Car Paint
We want our vehicles to look their best because we rely on them so much. As dirt and dust build up on your car, it may degrade the paint and change the color. Visit a neighborhood car wash to preserve your investment and keep your automobile looking its best
Opportunity To Check For Damage
You may have a clean car, but if there's any damage, you'll never know until it's too late. To make sure your car has no hidden issues that could cost you time and money later on, ask the professionals to check for scratches, dents and chips as part of their service. Not only will this help you avoid costly repairs down the road – keeping your ride looking great is just one more benefit of hiring a professional wash service provider
Maintain Your Car's Resale Value
Your automobile's resale value will benefit from routine car washes. As was previously mentioned, routine car washing can help keep your automobile's paint in good condition, which is important for its resale value. 
One technique to ensure that your car's resale value is on the higher side is to keep the outside in pristine condition. You should constantly make an effort to keep your car tidy and odor-free
After all, it's been said that your car's exterior represents your personality. So maintain it tidy and make a point of stopping at a car wash facility or washing your vehicle yourself on a regular basis.
Cleans Up The Dirt And Grime
Dirt, grime and other contaminants can cause damage to your car's paint interior, engine and tires. A professional car wash service will employ the right cleaning products and equipment to safely remove dirt without damaging your vehicle's paint or other surfaces.
Reduce The Chance Of Corrosion
Corrosion is the deterioration of a material by chemical or electrochemical reaction with its environment. It is typically manifested by various surface failures and internal structural breakdown, which ultimately leads to failure of the component. 
Removes Unpleasant Odors
The car wash removes unpleasant odors, dirt and grime, bugs and tar as well as sap. It also removes bird droppings and tree sap so that your vehicle looks its best.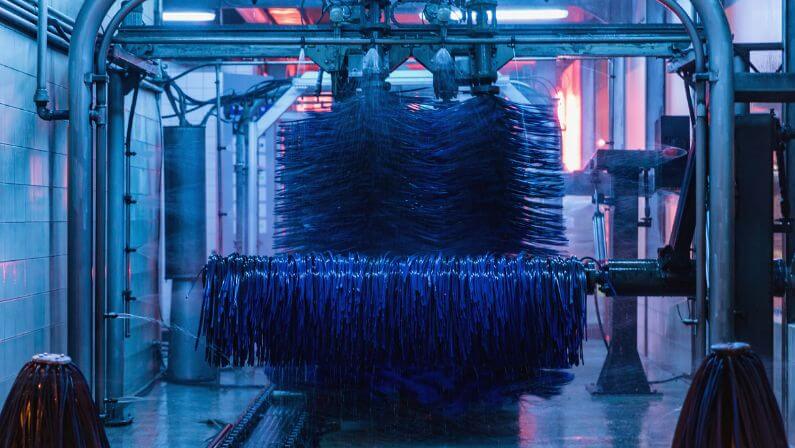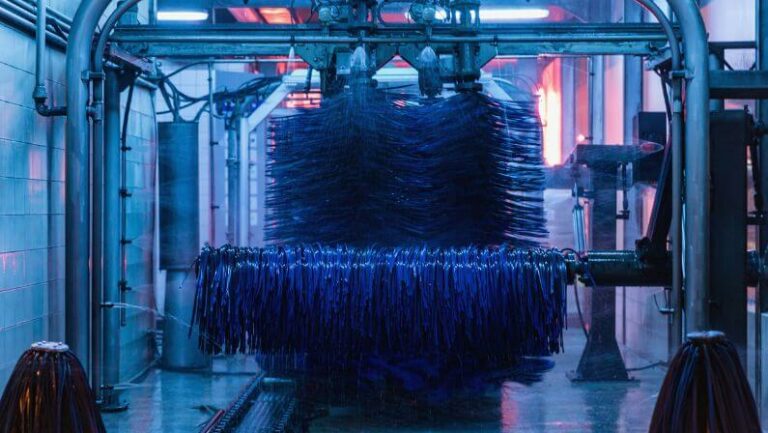 How Can You Find The Best Car Wash Near You?
The best way to give your car the care it needs is as follows:
Look At The Reviews
Look for evaluations where clients discuss their interactions with the business. Only the truth and what they liked and didn't like about the business are mentioned by customers. Criticism is good since it will help the business provide better services to future clients. However, don't solely rely on reviews.
Car Wash Products
Everyone claims to use the greatest goods, but how can you be sure? Inquire about the items being used by your service provider and the rationale behind it. You could also conduct your own research.
Take A Look At The Prices
Never pick a business simply because it is less expensive than the competition. Of course, you must consider your budget as well, but prioritize finding quality jobabove quantity. Some businesses employ subpar goods to provide their clients less expensive services.
Quality Of Service They Offer
If you are looking for the best car wash service, then you should consider some of the factors that will help determine the quality of service they offer.
These factors include:
What is the quality of service you are looking for?
What is the price you are willing to pay?
What is the time frame you are looking for?
Where do they offer their services and how far away is it from where your office or home is located?
Are There Any Special Products That You Can Purchase?
There are many products available for purchase. Some of them are designed to help you wash your car, some are designed to help protect it from the elements, and some are designed for cleaning and repair.
When shopping around for a product, whether it be soap or wax or an all-in-one solution that cleans and protects the paint at the same time, don't just go with what's on sale this week; carefully consider what kind of job you need done before making a purchase.
Check For Locations And Hours
When looking for the best car wash service, you should first look for car washes located in or near your neighborhood. This will ensure that you don't have to drive too far to get your car washed.
Next, look for a car wash that is open on the weekends and late at night. 
Having a car wash open on the weekends will allow you to take advantage of deals offered during this time as well as make it easier for those who have very busy schedules during the weekdays with work and school commitments.
Solid Customer Service
Customers want to be treated well. They want to know that if there is a problem with their car wash, someone will be there to help them out. This means that if ever you come into trouble, they will gladly help you.
Years Of Expertise
Before choosing a car wash service, it is important to consider the years of experience and reputation of the company.
A good car wash locates its business in an area where traffic will be heavy, so they can attract enough customers.
In addition, they should have a good reputation for providing excellent customer service and high-quality products with competitive prices.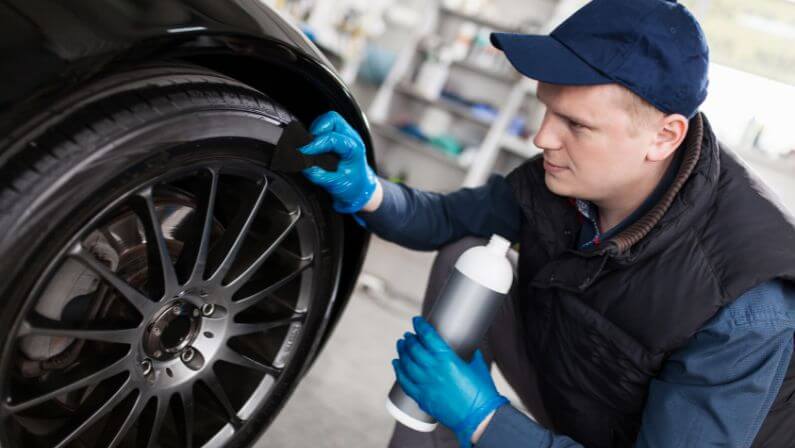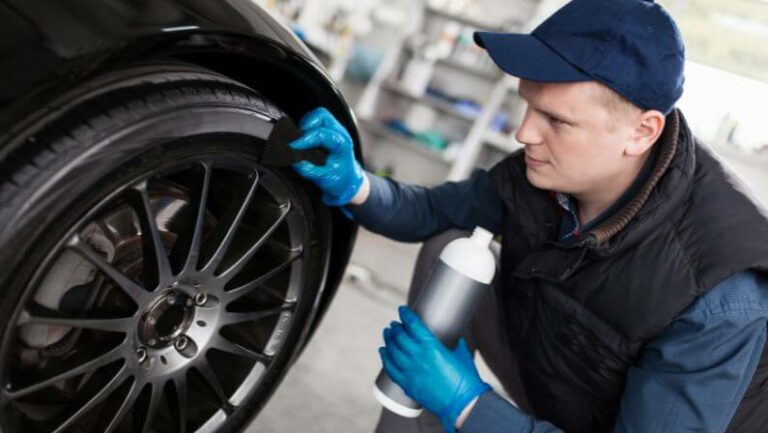 Benefits Of Hiring A Professional Car Wash Service
Owning a car involves a lot of upkeep and labor. In addition to continuing to pay for the automobile and refuel it, you also need to keep it clean. 
Some individuals have the luxury of washing their cars at home, but if you don't have the necessary equipment and know-how, your car might not turn out as clean as you'd like.
Check out these three advantages of hiring a professional car wash service if you want your automobile to be exceptionally clean.
Saves Time
A professional car wash service will save you time because their team will do all of the work for you. They can give your vehicle a thorough cleaning and detailed wash in less than 30 minutes – saving up to five hours of labor.
Saves Money
Professional car washes are the best choice for people who want to save money on their car wash.
Your favorite car wash will do a better job than you ever could by hand, which means that you won't have to spend money on tools and products.
You won't have to clean up any messes, either—they'll take care of everything from tires to wheel wells in one visit.
They Can Take Care Of Both The Interior And Exterior
A good car wash service should be able to take care of both the interior and exterior cleaning. They should be able to clean windows, wash and wax your car, clean the undercarriage, and clean tires. 
Their Products And Tools Are Better
When you go to a professional car wash service, you are getting the best products and tools for your car. The reason for this is because professionals know what to use on each type of car surface. They also know how to properly clean and dry your car after washing it.
Repair And Maintenance
Repairs and maintenance are important. They can help you avoid more expensive repairs in the future.
Only the Best For Your Car
When you look at all the benefits of a car wash service, it is easy to see why they are so popular. The fact is that they really do make your vehicle look better and protect its value.
With the greatest auto care services in Katy, Texas, Aquashine Car Wash can keep your vehicle in top condition. An all-in-one service provider is exactly what you need to keep your ride smooth, safe, and bright, whether you require a quick wash, detail services, or an auto repair facility.
If you are looking for a place to take care of both your exterior and interior needs at an affordable rate then why not give us a call today?