Your care needs the care it deserves more than the usual wash.
As your go-to vehicle for your family trips, solo drives, and random errands, your car has been your constant buddy in almost all your journeys. And what else can you reward your buddy than to give it an added layer of protection and a nice makeover?
One of the best ways to do just that is ceramic coating. It protects your car, makes it easier to clean, and gives it an impressive shine.
But it's not a perfect coating. It has cons too, which you need to understand before making the decision.
Here's a rundown of what you need to know about ceramic coating.
Ceramic coating, also called nano-ceramic coating, is a liquid chemical polymer applied to your car's exterior.
The liquid bonds with your car's factory paint, giving it hard protection against typical elements that bump into the vehicle's surface. It has hydrophobic properties that protect against usual dirt and debris.
The coating also does not break down when there are changes in atmospheric conditions. So, whether you drive off under the sun's scorching heat or under the pouring rain, you will not have to worry about your coating coming off.
On top of the added layer of protection, ceramic coating leaves your car flawlessly glossy.
What's best about ceramic coating is that it does not ruin your vehicle's clear coat. You can choose between a permanent or semi-permanent solution, depending on the type of polymer used.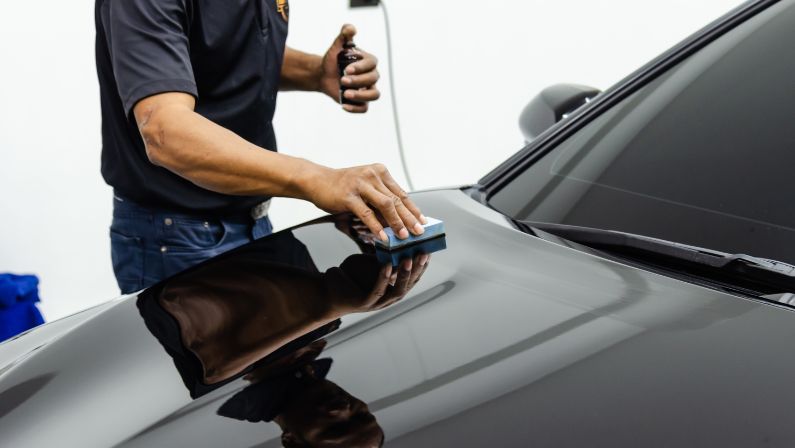 What Are the Benefits Of Ceramic Coating?
More than giving your car a lovely glossy finish, many have tried ceramic coating because of how it protects against damaging elements.
Here are the benefits of using ceramic coating:
Durability.

Protects your car's painting against harmful debris, chemical strains, and etching, making it last longer

Easier to clean.

It repels mud and dirt and makes washing more convenient.

Replaces waxing and buffing. Your vehicle no longer has to undergo waxing and buffing as your new coating can do all of their purpose and more.
Cost-effective.

It serves as a good investment that prevents expensive repairs in the future.
Are There Any Cons To Ceramic Coating?
Although many can attest to how ceramic coating benefitted their vehicles, it does not have all the power to protect your car against everything.
Here's what ceramic coating cannot do:
Protection from all kinds of threats. Ceramic coating cannot eliminate the hazards of rock chips and hard scratches.
Eliminate water spotting. It does not protect your surface against spots that form from water evaporation. You may need to remove these with a hands-on approach.
Stop car washing. Although ceramic coating promises a gloss finish 24/7, it does not mean that you have to slack off on washing your vehicle. It just makes car washing easier.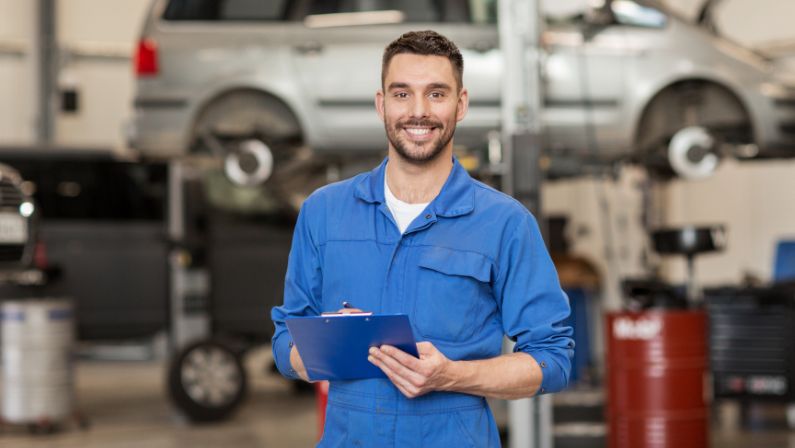 How Do I Know If Ceramic Coating Is Right For My Car?
The advantages of ceramic coating outweigh the disadvantages it presents. Ceramic coating is for you if you aim for everyday peace of mind for your car's paint.
You also need this type of coating if you want to keep your car at its best look every day. 
However, remember that ceramic coating may be the best option, but it does not mean you no longer have to care for your vehicle.
Taking good care of your car requires consistency and hard work. It is not a one-time deal. You always have to spot what your vehicle needs so it will continue serving its purpose. Ceramic coating is just one of them.
Remember, ceramic coating can only protect your vehicle's exterior. It is up to the one behind the wheel to ensure everything is in excellent condition.
If you want to see how ceramic coating works for your vehicle, drop by AquaShine Car Wash and we'll get the job done. Our highly-skilled technicians will apply on the solid protection by hand so you can drive off with a glossy ride. Talk to one of our representatives today at AquaShine Car Wash to book an appointment.